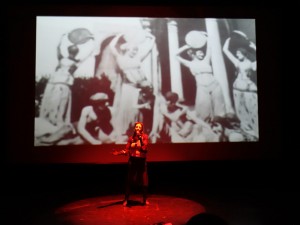 Viva Voce ! Viva Voz ! est une œuvre inspirée des cultures méditerrannéenne. Croyances, mythes, légendes,us et coutumes sont les thèmes qui inspirent cette performance à saveur poétique, vocale et vidéographique.
Viva Voce ! Viva Voz !  is a work memory playing homage to the mediteranneen culture . Beliefs, myths, legends,customs and habits are the topics wich inspire this performance with poetic savor videographic and vocal.
Zazalie Z. «Passage» from Zazalie Z. on Vimeo.