Sacred Spirit est une œuvre inspirée des Premières Nations. Croyances, mythes, rituels, génocide culturel sont les thèmes qui inspirent cette performance à saveur poétique et rebelle.Zazalie Z. explore l'art vocal, joue sur les cordes de l'expérimental et navigue entre les musiques actuelle, traditionnelle et d'avant-garde.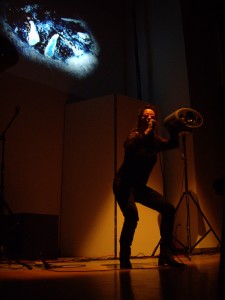 Sacred Spirit -NAISA Festival (New Adventure in Sound Art) -Toronto  Foto: Stefan Rose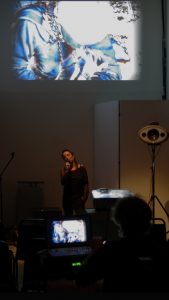 Sacred Spirit is a work inspired by the First Nations. Beliefs, myths, rituals, cultural genocide are the themes that inspire this poetic and rebellious performance.Zazalie Z. explores vocal art and experimental voice combining traditional sounds, contemporary and avant-garde music.
Sacred Spirit -NAISA Festival (New Adventure in Sound Art) -Toronto  Foto: Stefan Rose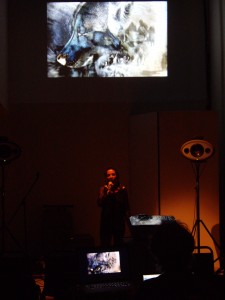 Sacred Spirit -NAISA Festival (New Adventure in Sound Art) -Toronto  Foto: Stefan Rose
Sacred Spirit -NAISA Festival (New Adventure in Sound Art) -Toronto  Foto: Stefan Rose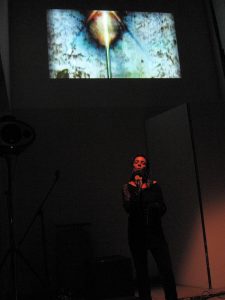 Sacred Spirit -NAISA Festival (New Adventure in Sound Art) -Toronto  Foto: Linda Hammond
Sacred Spirit -NAISA Festival (New Adventure in Sound Art) -Toronto  Foto: Linda Hammond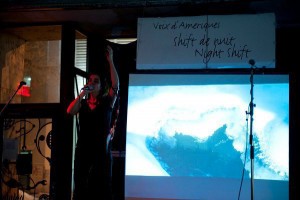 Sacred Spirit – Festival Voix D'Amériques -FVA 10e édition, Montréal   Foto: Caroline Hayeur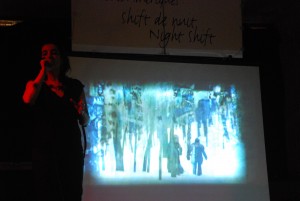 Sacred Spirit  FVA 10e édition-  Casa Del Popolo, Montréal   Foto: Eva Quintas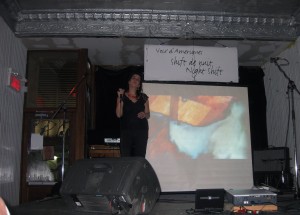 Sacred Spirit  FVA 10e édition- Casa Del Popolo, Montréal   Foto: Line Gamache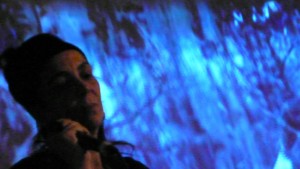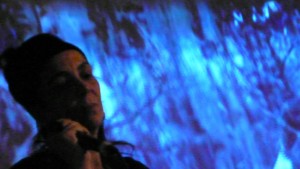 RAIQ 5e Anniversaire «Hommage à Françoise Sullivan» Sala Rossa, Montréal Foto: Sylvain Côté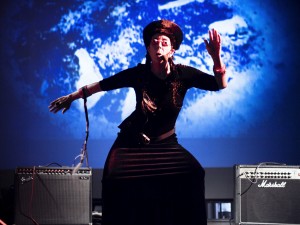 Espacio Enter Canarias  Festival- TEA Tenerife- Escenario Foto: Francisco Hurtado 2009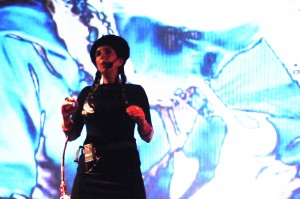 Espacio Enter Canarias  Festival- TEA Tenerife- Escenario Foto: Manuel Montes 2009
Espacio Enter Canarias  Festival- TEA Tenerife- Escenario Foto: Francisco Hurtado 2009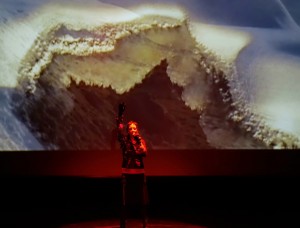 Vaste et Vague 25e- Quai des Arts, Carleton Foto: Edith Jolicoeur 2015