AZIA – MUZIK+VOIX+VIDEO
AZIA est avant tout un projet de création interdisciplinaire qui s'inspire de l'Asie. Maxime Zen, Haiku vocal, musical et vidéographique, Azia joue avec les contrastes entre la beauté et la laideur par le medium de la poésie sonore , la voix expérimentale , la video et l'art performatif en direct.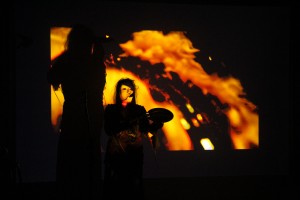 Foto: David Falk
AZIA is before any a project of interdisciplinary creation which is inspired by Asia. Maxime Zen, vocal, musical and videographic Haiku, Azia plays with the contrast between the beauty and the ugliness by the medium of the sound poetry, the experimental voice,the video and the live performative art.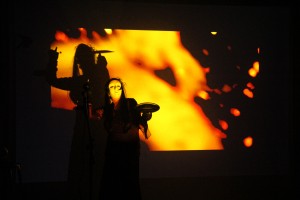 Azia est avant tout une oeuvre performative  sonore et vocale, je  poursuis mon processus de création qui est celui  d'expérimenter la voix, la vidéo la poésie et naviguer entre les musiques actuelle, avant gardiste,électronique  et traditionnelle
Butterfly – MMXVI / Be Free Go where you want to go Be Free
«Changer l'éthique des Classiques»
Extrait de musique Fantasie – de Madame Butterfly de Puccini ( bande sonore de Victor Sorlin -violoncelle 1908- que j'ai trafiqué et modifié pour «Changer l'éthique des Classiques de Victime en Victoire »   Butterfly -Pour la Liberté d'Être et d'Aller ou l'on veut!  Butterfly – Pour déployer ses Ailes- Elles et se Choisir – Butterfly- Voyager -Poursuivre ses Rêves et Continuer de se Réaliser !!!!
AZIA ( Archives 2000 Foto: Michel Lefebvre)